Integrated Marketing Strategy
this strategy ensures that all your marketing efforts are intentionally coordinated and complementary to ensure you've got all your bases covered.
One should never consider digital marketing services in isolation from one another. In most instances, a combination of digital marketing agency services works best.
That way, you get more reach from a single concept and communicate with your audience on their preferred channel.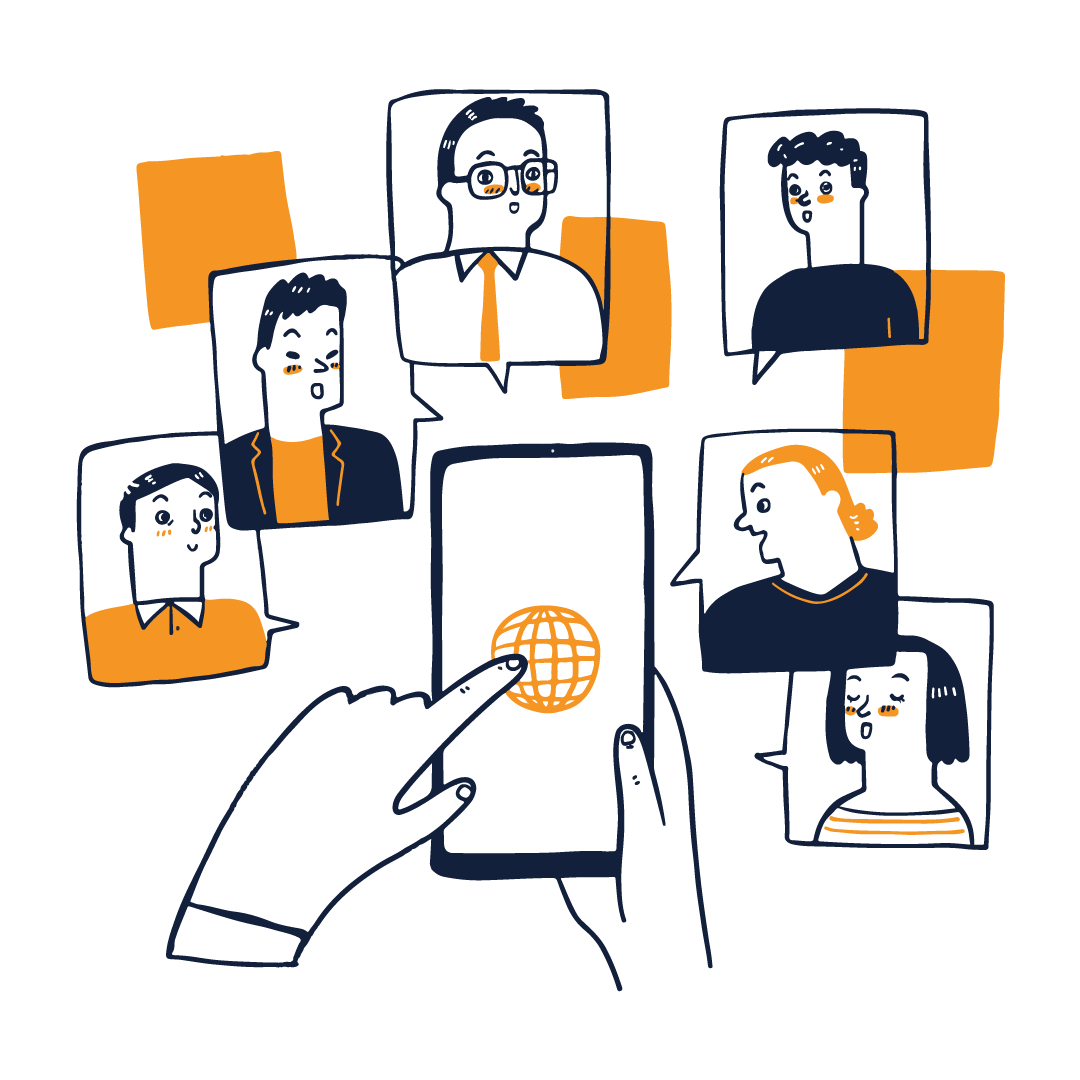 Reach, Contact, and Engage
As a first move in any business today is to communicate with your audience and give them organic experience through buying funnel stages.
On the other hand, following a digital marketing strategy that aim to achieve both benefit and customer satisfaction is a critical step to found a staple long-term business.
Whether it's a product you provide or a service, a good communication channels are required to be able to maintain a good relationship between you and your customers.
Building our partners marketing strategies and visual communication channels and content, we were able to reach and engage their clients achieving higher conversions.
Not all businesses have a firm grasp on who they are as a brand, or even where to begin figuring that out, so we help businesses establish, maintain or expand their brand in every possible way.
Many companies struggle with social media branding. On one hand, you want to have the same consistent branding across all channels. On the other hand, social media platforms often lend themselves to more organic and informal content.
Our services, ranging form branding to engaging content and creative designs are made to carry the message. Expanding our clients brand awareness across many channels.
Building a brand identity.

Rebranding businesses.

Establishing brand positioning.

Creating a branding strategy.

Designing company logos.

Formulating brand guidelines.
offering methodical approach to combine organic social media together with paid social media ads and performance marketing. We grow brand awareness on all the major Platforms.
3D animation.

Motion graphics.

Infographics.

TVC.

Digital Content.

Promo production.